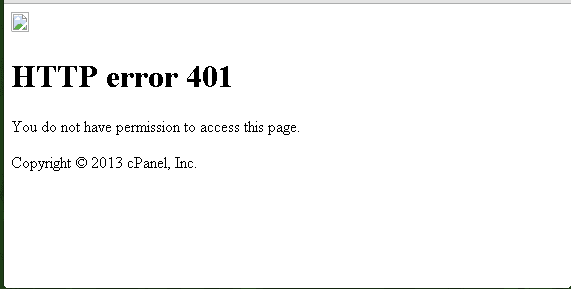 Pada saat login ke Webmail muncul pesan Webmail HTTP error 401 /3rdparty/squirrelmail seperti dibawah ini:
HTTP error 401
3rdparty/squirrelmail/index.php
You do not have permission to access this page.
Penyebabnya adalah fitur Webmail belum di aktifkan untuk paket hosting yang digunakan.
Berikut ini adalah langkah untuk mengatasi masalah HTTP error 401 3rdparty tersebut
Login ke WHM -> pilih Packages -> pilih Feature Manager
Pilih fitur yang digunakan kemudian centang tanda enable fitur Webmail
Syarat untuk dapat melakukan configurasi ini adalah Anda harus memiliki akses ke WHM, akses ini bisa didapatkan jika Kamu berlangganan layanan reseller hosting atau mempunyai server VPS yang dilengkapi dengan control panel cPanel.
Simpan perubahan, dan sekarang silahkan Anda login kembali ke Webmail. Jika masalah Webmail HTTP error 401 3rdparty squirrelmail masih ada, silahkan menghubungi provider hosting Anda.