Cara Setup ownCloud Server CentOS pada dasarnya sangat mudah, namun menjadi rumit jika Anda baru pertama kali mencobanya, untuk itu artikel ini menjelaskan secara lengkap bagaimana cara setup owncloud server CentOS Linux.
OwnCloud adalah aplikasi Open Source gratis dapat digunakan sebagai media penyimpanan data online. OwnCloud biasanya digunakan untuk berbagi file online, Calender, Contact, Bookmark sharing, dan berbagi data Audio/Video pribadi. OwnCloud adalah aplikasi cloud yang paling banyak digunakan karena kemudahan dalam menginstall dan mengelolanya.
Dalam tutorial cara setup owncloud server CentOS Linux ini saya menggunakan VPS server dengan operating system CentOS 6.5 minimal, rincian spesifikasi server yang saya gunakan sebagai berikut:
VPS Plan : idVPS-3 (klik VPS Murah Indonesia untuk rincian paket VPS yg tersedia)
Operating system: CentOS 6.5 64bit
IP Address: 192.168.1.101/24
Langkah-langkah sederhana cara setup owncloud server CentOS
Update kernel server:
# yum update -y
Install PHP extensions pendukung untuk OwnCloud dibawah ini:
# yum install php-mysql php-json php-xml php-mbstring php-zip php-gd curl php-curl php-pdo
Setting database untuk ownCloud
Saya asumsikan Anda sudah menginstall MySQL pada server CentOS yang akan Anda gunakan.
Buat sebuah database bernama 'ownclouddb' dan database user 'ownclouduser' dengan passwd 'epadi'.
# mysql -u root -p
Enter password:
Welcome to the MariaDB monitor. Commands end with ; or \g.
Your MariaDB connection id is 66
Server version: 5.5.34-MariaDB MariaDB Server
Copyright (c) 2000, 2013, Oracle, Monty Program Ab and others.
Type 'help;' or '\h' for help. Type '\c' to clear the current input statement.
MariaDB [(none)]> CREATE DATABASE ownclouddb;
Query OK, 1 row affected (0.04 sec)
MariaDB [(none)]> GRANT ALL ON ownclouddb.* TO ownclouduser@localhost IDENTIFIED BY 'epadi';
Query OK, 0 rows affected (0.01 sec)
MariaDB [(none)]> flush privileges;
Query OK, 0 rows affected (0.01 sec)
MariaDB [(none)]> exit
Bye
Download OwnCloud
Saya asumsikan bahwa server sudah terinstall Apache Web Server.
Download installer OwnCloud
# wget http://download.owncloud.org/community/owncloud-6.0.0a.tar.bz2
Download ownCloud installer sesuai dengan operating system yang Anda gunakan, versi ownCloud lainnya dapat Anda lihat di repositories ownCloud
Extract paket tar menggunakan command:
# tar xvf owncloud-6.0.0a.tar.bz2
Pindahkan folder hasil extract ke root folder Apache (misal. /var/www/html/)
# mv owncloud/ /var/www/html/
Ganti ownership dan permissions folder sebagai berikut:
# chown -R apache:apache /var/www/html/owncloud/
# chmod 777 /var/www/html/owncloud/config/
Aktifkan apache rewrite mode. Edit file "/etc/httpd/conf/httpd.conf",
# nano /etc/httpd/conf/httpd.conf
Cari baris dibawah ini:
[...]
AllowOverride None
[...]
Ganti baris diatas menjadi:
[...]
AllowOverride All
[...]
Restart apache dan mysql services.
# service mysql restart
# service httpd restart
Sampai disini, configurasi server dan pre-installer OwnCloud sudah siap untuk di install.
Mulai Install OwnCloud
Buka http://ip-address/owncloud atau http://nama-domain/owncloud menggunakan web browser favorit Anda, kemudian lanjutkan proses installasi Owncloud sesuai kebutuhan Anda.
Jika Installasi telah berhasil, Anda akan melihat tampilan halaman Login page OwnCloud sebagai berikut: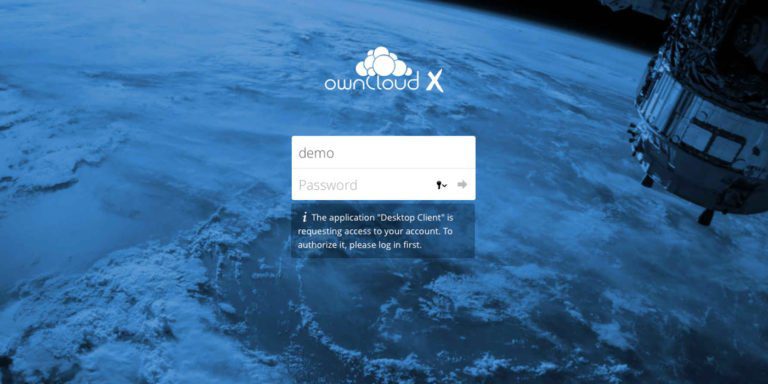 Demikian tutorial cara setup owncloud di server CentOS, untuk server linux distro lainnya pada dasarnya sama hanya sedikit perbedaan pada perintah untuk installasi extension saja. Semoga artikel ini bermanfaat dan silahkan di sharing untuk tujuan Non Komersial dengan mencantumkan linkback ke artikel ini.