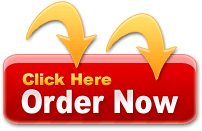 Dalam rangka menyambut Hari Raya Idul Fitri 1431 H, e-Padi.com Hosting Murah kembali memberikan discount untuk pembelian Paket Hosting disertai Nama domain dengan harga Rp. 300.000/thn dengan spesifikasi sebagai berikut:
500Mb Disk Quota
15Gb Traffic bulanan
Gratis Nama Domain (.com/.net/.org/.co.id/.net.id/.ac.id/.or.id/.web.id/.sch.id)
Host unlimited domains
Gratis biaya setup
Unlimited Email accounts
WebMail dengan Squirellmail
Unlimited MySQL Database
PHP4 dan PHP5 (w/Zend Optimizer™)
Firewall Protected
Softaculous (lebih dari 140 CMS / Scripts siap pakai)
FTP / Secure FTP
PHPMyAdmin
Gratis Web Statistics
Untuk order silahkan klik tombol order diatas.
Note : Paket khusus ini hanya berlaku untuk pendaftaran account baru.
FITUR-FITUR UMUM UNTUK SEMUA PAKET HOSTI

NG

E-Mail

Unlimited POP3/Email Accounts, SMTP Server, Unlimited Webmail (NeoMail,Horde,Squirellmail), Unlimited Auto-Responders, Catch-all Default Account, Unlimited Email Forwarding, Unlimited MailingList, Unlimited Spam Assassin, Unlimited Email Aliases, Mailman Mailing List, Spam Assassin, Email sub-domains

Database

Unlimited MySQL 4.0.20 DB, Apache 1.3.37, Perl 5.8.1, Secure Server Includes (SSI), PostgreSQL Database, PhpMyadmin, PhpPgAdmin

Hosting management

cPanel 11.17.0-S19434, Backup/Restore Options, Image Manager, File Manager, Boxtrapper, Web-base File Manager, Site Redirect, Custom Error page (403,404, dan 500), Unlimited FTP Accounts

Multimedia / Programming

PHP4, PHP5, Perl 5, HTML, Frontpage Extensions, CGI Support,
Flash, Shockwave, Midi

Fitur untuk domain

Unlimited Sub-domains, Addon Domain Support, Park Domain Support,

Security

Shared SSL, Password Protect, VirusScan Powered by ClamAV, Leech Protect, .htaccess dan .htpasswd, Firewall
Web Statistic
Web Traffic Stats, Stats Configuration, Webalizer dan AwStats, Bandwidth usage report
DNS Management
Support DNS Zones Manage (A, AAA, CNAME, NS, MX, etc)

Dukungan khusus

GD Support, WAP Support, ImageMagick Support, Tomcat Support, CURL Support, PHP-OpenIsis Support

SCRIPT AUTO INSTALL (CMS) READY TO USE

Softaculous Auto Install 114 Scripts

Blogs (WordPress, b2evolution, LigeType, Dotclear, Textpattern, Nucleus, Serendipity, Open Blog, eggBlog)
Portal/CMS (Zikula, Joomla, Geeklog, Drupal, Mambo, PHP-Nuke, Website Baker, sNews, Pligg, MODx)
Forum Discussion (AEF, phpBB, XMB, Phorum, PunBB, SMF, useBB)
Image Gallery (Coppermine, TinyWebGallery, Gallery, LinPHA, Piwigo, Pixelpost, ZenPhoto, phpAlbum, Shutter)
Wiki (MediaWiki, DokuWiki, phpWiki, PhpWiki, PmWiki, TikiWiki)
Advertise Management (Noahs Classifieds, OpenX, Kamads, PHPads)
Calendars (WebCalendar, phpcalendar, phpScheduleIt)
Gaming (Shadows Rising, Word Search Puzzle, Multiplayer Checkers, BlackNova Traders)
Mails (phpList, Webinsta Millist, poMMo, SquirrelMail, ccMail)
Polling & Surveys (LimeSurvey, phpESP, EasyPoll, LittlePoll, Simple PHP Poll, CJ Dynamic Poll, Aardvark Topsites, Advanced Poll)
Project Management (dotProject, phpCollab, PHProjeck, NetOffice, ProkjectPier, Mantis Bug Tracker, SugarCRM)
e-Commerce CMS and Shopping Cart (Zent Cart, Freeway, osCommerce, OpenCart, PrestaShop, phpShop, Magento)
Guest Books (Advanced Guestbook, phpBook, bellaBook, VX Guestbook, Lazarus, RicarBook)
Customer Support (Crafty Syntax, Help Center Live, HESk, OsTicket, ExoPHPDesk, phpSupport, Open Web Messenger, phpOnline)
Music (kPlaylist, Podcast Generator, Impleo)
Others (FAQMasterFlex, phpLD, Open-Realty, Moodle, WeBid, Claronline, PHPFileNAvigator, Elgg)

LAYANAN TAMBAHAN LAINNYA (OPSI)

Upload data service

Yes

Yes
Yes
Yes
Yes

Yes

Free Install Script / Blog

Yes
Yes
Yes
Yes

Yes

Yes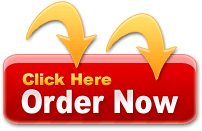 Note:
* Harga diatas sudah termasuk PPN 10%.
* Harga dan spesifikasi dapat berubah sewaktu-waktu tanpa pemberitahuan.
* Server Hosting berlokasi di Columbus, OH USA.
* Harga hanya untuk tahun pertama, tahun berikut disesuaikan dengan harga baru.