e-Padi.com | Web Hosting Murah Indonesia
Solusi Web Hosting Murah Indonesia | Web Hosting Terbaik di Aceh
24 hours Customer Support
Blogspot to Domain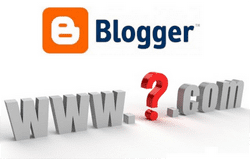 Blogspot adalah salah satu layanan blog gratis dari Google. Bagi para blogger, Anda pasti sudah sangat mengenal layanan ini, dimana kita diberikan kesempatan untuk membuat blog gratis, blog gratis tersebut dapat diakses melalui subdomain http://NamaBlogAnda.blogspot.com. Namun dalam perkembangannya, blogspot saat ini memberikan kesempatan kepada kita untuk dapat mengubah subdomain blogspot ke Domain sendiri seperti https://e-padi.com, dengan cara seperti ini maka akan memberikan image positif terhadap tulisan-tulisan kita di blog.
e-Padi.com web hosting murah Indonesia menawarkan layanan Blogspot to Domain, layanan ini memungkinkan pelanggan untuk mengubah blogspot ke Domain sendiri. Dengan menggunakan layanan Blogspot to Domain ini, kami akan melakukan semua setting yang berhubungan dengan mengubah Blogspot ke Domain.
Jika sudah ada layanan Blogspot menjadi Domain, ngapain repot-repot setting sendiri?
Mengapa memilih layanan Blogspot to Domain?
– Paket Blogspot to Domain sudah termasuk Gratis Nama Domain (*)
– Server mudah diakses dari seluruh negara dan bandwidth stabil
– Harga terjangkau
– Menggunakan server SuperMicro
– Unmetered Bandwidth (tidak perlu kuatir meskipun jumlah pengunjung blog sangat Anda banyak)
– Aktivasi Cepat (10 menit setelah konfirmasi pembayaran kami terima)
– 24/7 customer support dan mudah di hubungi
– Gratis biaya setting blogspot to Custom Domain
– Garansi 30 hari uang kembali 100%
ORDER BLOGSPOT to DOMAIN?

Masih bingung, Bagaimana cara order blogspot ke domain?
Tidak perlu kuatir, kami sudah sediakan beberapa tutorial tentang:
– Cara order layanan Blogspot to Domain
– Cara setting blogspot ke domain .com
Layanan Blogspot to Domain ini sangat cocok untuk website pribadi, blogger, bisnis online di internet, toko online, dan profile perusahaan yang sebelumnya menggunakan layanan blog gratis di blogspot tapi ingin mengubah blogspot to domain sendiri.


Kami juga menyediakan layanan paket harga web hosting Indonesia lainnya.
Blogspot to Domain